Posts tagged 'Up Coming Episodes'
by Sean - posted Tuesday, June 3rd, 2008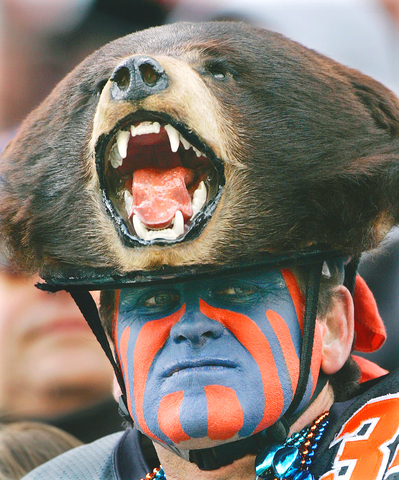 The Bears Fan Expo is this Saturday and Sunday (June 7th and 8th) at the Cadillac Club.
I will be there on Saturday along with my lovely girlfriend taking in all the sights, sounds, spin, and everything else the Bears have to throw at us. Hopefully I'll also get to do a bit of networking and bring in a few more fans for the show. If you are also going to be in attendance, shoot me an email at hosts@bearscast.com. Or if you just have some questions you'd like me to try and get answered (like why in the world is Cedric Benson still a Bear?) just post them on the boards and I will do my best to get them answered and bring that knowledge back to you.
Starting this Monday (June 9th) with the Post-Expo show I am going to do everything in my power to get Bearscast back up and running at an episode a week. I will need all and any of you to suggest topics, raise questions, or just pick a fight we me so I'll have something to talk about. This is going to be amongst the most crucial off-seasons in a long time for the Bears (and intrigue already abounds with rumors that Orton is out front in the QB derby) so join me for the ride.
This entry is filed under Announcements. No Comments ».
Tags: Expo, Up Coming Episodes